When I was a kid I LURVED me some stickers!
I still have 3 or 4 albums full of stickers from the 80's ...I'm hoping they'll fund my sabbatical when I'm ready to start writing my novel...
Stickers!
Puffy, scratch and sniff, garbage pail kids, and unicorns out the wazoo
I have a new favorite sticker.
It makes me dance in the aisles at the grocery store....really, just ask our stock manager Brandon!
See that little blue dot with GF?
It's my new favorite sticker.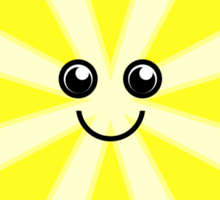 I even found a cute little lemon sticker!

A month or so ago I noticed these little blue dots on the shelves of my local
Publix
store. They make it easy to spot Gluten Free products while shopping. Now, the product has to be labeled GF in order to get a shelf sticker, but it sure helps when something new comes along! Like the awesome
Dairy Delight Yoplait Parfaits
! Lemon is definitely my favorite so far!
I remember many a very long trip to the grocery store reading labels only to be frustrated with the handful of items I could put in my cart.
These little blue stickers make grocery shopping more fun and even inspire spontaneous aisle dancing!
**I still always check ingredients on a label, companies can change ingredients and or distributors which can impact their GF friendliness so be sure to double check!